NRHA Commissioner Gary Carpenter wurde ins Board der Interscholastic Equestrian Association (IEA) gewählt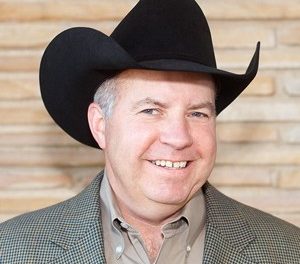 Die Interscholastic Equestrian Association (IEA) hat den NRHA Commissioner Gary L. Carpenter sowie Katie Innis Schaaf von der United States Hunter Jumper Association (USHJA) ins IEA Board of Directors gewählt.
Weitere Mitglieder sind
·    Jenny Mitchell (President) – Former IEA Coach
·    Nancy Kohler-Cunningham (President Elect) – IHSA Coach, Trainer and owner of The Willows Farm
·    Amanda Garner (Secretary) – IEA Coach, Steward, Judge, and Trainer at Epiphany Farm
·    Nancy Arledge – IEA Coach, Past IEA Board President and owner of Paddock Stables
·    Timothy J. Boone – Co-Founder, Equestrian and retired Attorney
·    Leah Holland Fiorentino – Executive Director of the National Collegiate Equestrian Association (NCEA)
·    Ollie Griffith – Co-Founder, IHSA Coach and Owner/Trainer of Autumn Rose Farm
·    Sue Wentzel – IEA National Steward
Ex-officio members include: Roxane Durant (Co-Founder and Executive Director), Myron Leff (Co-Founder and Chief Operating Officer) and Wayne Ackerer (Co-Founder, Clinician, Judge and Steward).
Zu Gary Carpenter
Der gebürtige Texaner Gary Carpenter machte seinen Bachelor und Master auf der Colorado State University (CSU)  wo er auch im Richter Team war, das er später coachte. Von 2010 bis 2013 ging er an die CSU zurück als "Industry Outreach and Liaison Director" für das Equine Sciences Program. Carpenter hat große Erfahrung in einem breiten Spektrum der Pferdeindustrie. 10 Jahre lang war er Executive Director der American Association of Equine Practitioners und hat wichtige Funktionen im The Jockey Club, der American Quarter Horse Association (AQHA) und dem Arabian Horse Trust innegehabt. 2016 erhielt er den  Equine Industry Vision Award für seine außergewöhnlichen Verdienste in der Pferdeindustrie
Gary Carpenter ist weltweit in allen möglichen Projekten rund ums Pferd unterwegs – von Veterinärmedizin über Zuchtbuch und Rennen bis hin zu Horse Welfare. Er ist Mitglied der bekannten Roundup Riders of the Rockies. Carpenter lebt mit seiner Frau Marian in Oklahoma City, Oklahoma.