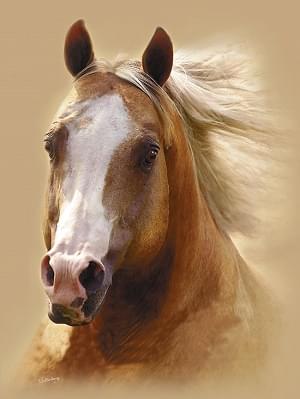 Die Hilldale Farm ist jetzt der zwölfte NRHA Million Dollar Owner in der Geschichte der NRHA geworden, nachdem Tammye Huttons Tochter Jessicah Keller auf Its Snippin Time (Shine Big Time x Snip O Satellite) Dritte in Amateur Reining auf der American Quarter Horse Association (AQHA) World Championship Show wurde.

Hutton und ihre Familie beschäftigen sich seit den späten 90ern mit Reiningpferden. "Im ersten Jahr sind wir zu ein paar Regioshows gefahren", so Hutton. "2001 ritt dann Jessicah auf die Youth World Titel."

2002 wurden Keller und Nu Chex To Cash World Champion Intermediate und Limited Open und Reserve World Champion Non Pro und Intermediate Non Pro. Im selben Jahr begann sich Nu Chex To Cash als Vererber einen Namen zu machen, als sein Sohn Wimpys Little Step (out of Leolita Step) NRHA Futurity Open Champion wurde.

In addition to Wimpys Little Step, Nu Chex To Cash sired several other major earners, including Lil Joe Cash (out of RS Lilly Starlight) and NRHA Million Dollar Sire Big Chex To Cash (out of Snip O Gun). Nu Chex To Cash is now an NRHA Three Million Dollar Sire, while Wimpys Little Step is an NRHA Eleven Million Dollar Sire.

Nu Chex To Cash (Foto) wurde 2010 in die NRHA Hall of Fame aufgenommen. Er ist auch Vater Heavy Duty Chex, der zwei Mal hintereinander NRBC Non Pro Classic Champion mit Huttons Tochter Sarah Locker wurde.

2019 wurde die herausragende Hilldale Stute Snip O Gun NRHA Million Dollar Dam – die drite überhaupt in der Geschichte der NRHA. Die braune Stute wurde letztes Jahr auch in die Hall of Fame aufgenommen.
Infos: HilldaleFarm.com.