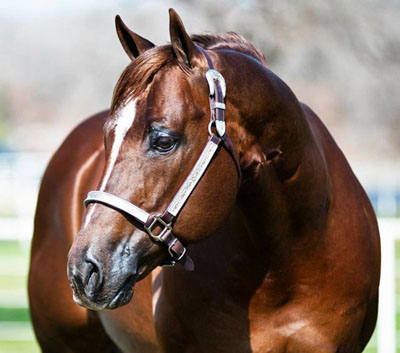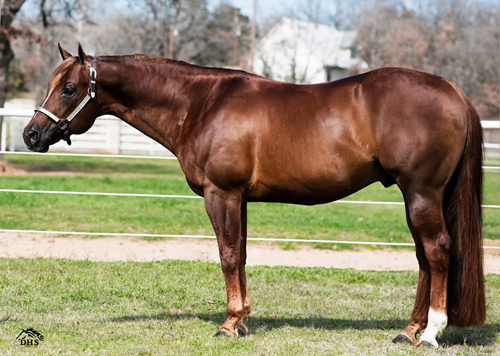 Zum Hengst des Monats Januar haben wie Born To Be Blazing gewählt. Der 2002 geborene, 155 cm große Sorrel Hengst war 2016 führender Vererber der DQHA Fohlenschauen und stellte den Bundeschampion Born Colorful ebenso wie das Reservesieger-Fohlen Fionas Blazing Star. Seine vorgestellten Fohlen erzielten im Durchschnitt beachtliche 85,46 %, alle wurden als überdurchschnittlich eingestuft.
Born To Be Blazing ist ein Sohn des NSBA Hall of Famers und multiple AQHA World Champions Blazing Hot, dessen Nachkommen über 3 millionen Dollar gewonnen haben. Die Mutter Born Lopin ist selbst 'Producer-Legende' und gilt als eine der besten Töchter des großen Zippo Pine Bar. Die Anpaarung Blazing Hot – Born Lopin hat sich als Magical Cross erwiesen, was sich auch in Born To Be Blazing zeigt.
Der von McCarroll and Schroeder in den USA gezüchtete Hengst, der im Besitz von 4You Quarter Horses ist, war 2004 AQHA World Champion Two Year Old Pleasure und 2005 All American Quarter Horse Congress Reserve Champion Jr. Western Pleasure und Arizona Sun Circuit 3-Year-Old Open Reserve Champion.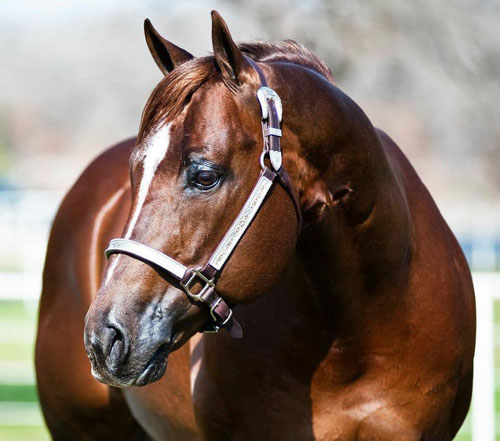 Zu den erfolgreichsten Nachkommen von Born To Be Blazin zählen My Ace is Hot (2008 Congress Champion der GMC Two Year-Old Western Pleasure Futurity, Congress Open und Limited Non Pro Two Year-Old Champion), Zizzles Hot Blaze (Top 10 der Open World Show Two Year-Old Snaffle Bit Western Pleasure 2008), Born To Be Cute (Reserve Congress Champion der Masters Two Year-Old Western Pleasure), Born In Motion und Im Born Formal (Dritter GMC Two Year Old Western Pleasure Futurity 2008).
Born To Be Blazing ist DQHA und NSBA einbezahlt.
| | |
| --- | --- |
| Kühlsamen: | Ja |
| Gefriersperma: | Nein |
| LFG: | Ja |
| PSSM: | N/N |
| HERDA: | N/HERDA |
| GBED: | N/N |
Blazing Hot

Hotrodders Jet Set

Docs Hotrodder

Doc Bar

Jameen Tivio

Miss Clique

Majors Jet

Bay Clique

Tahnee Zippo

Zippo Pine Bar

Zippo Pat Bars

Dollie Pine

Toshi

Silky Fox

Miss San Sawyer

Born Lopin

Zippo Pine Bar

Zippo Pat Bars

Three Bars

Leo Pat

Dollie Pine

Poco Pine

Hobo Sue

Debbie Jane Face

Dogface

Bar Tonto

Bare Knees

Debonette

Winken Wayne

Dottie Dashae
Besitzer:
4You Quarter Horses
Zur Reithalle 2
34587 Felsberg
Deckstation:
Tierklinik Kaufungen
Pfingstweide 2
32460 Kaufungen
Video https://www.youtube.com/watch?v=U19I4Ww9dE4
Merken